Sustainability
Help Your Travellers Better Understand their Carbon Footprint with TripIt Pro
TripIt Pro, part of the Concur TripLink offering, shows travellers the carbon emissions for their flights, tracks their annual flight emissions, and gives them ways to offset that environmental impact—right alongside all their other travel plans.
How is it calculated?
Carbon emissions are calculated using the Greenhouse Gas Protocol, the same methodology used by European government agencies. TripIt Pro takes into account factors like distance, flight class, and environmental elements for more precise calculations.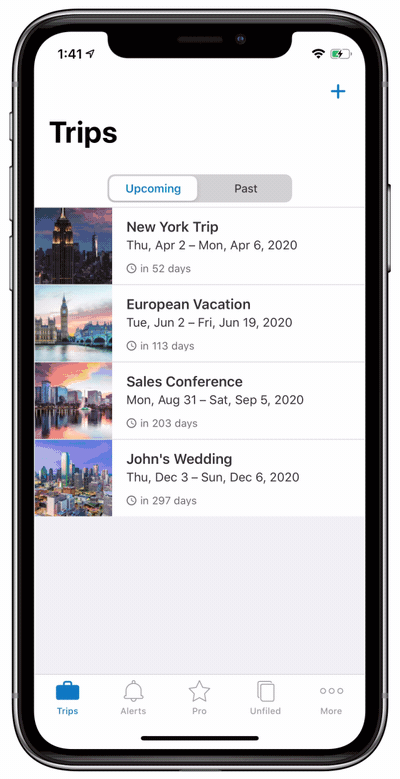 Where can travellers find this feature?
To view the carbon emissions for a flight, visit the flight's detail screen within the TripIt app and travellers will see the Carbon Footprint section. They can tap on it for more info and for ideas on how to reduce or offset their flight's footprint. Travellers can also view their carbon emissions for all flights in a certain year, within the Travel Stats section of the TripIt app.
Carbon Footprint is just one of the ways in which TripIt Pro makes every trip easier for travellers and gives companies an easy way to boost travel program satisfaction, gain visibility into outside bookings, and better fulfill duty of care responsibilities.
TripIt Pro is available as part of Concur TripLink, an SAP Concur solution that gives companies visibility into their employees' travel, regardless of where bookings take place. Learn more here.
Sustainability
This article is written by Mike Barry Strategic Advisor speaker and commentator on Sustainable Business The world is still emerging from the crippling health and economic crisis foll...
Keep reading
---
Sustainability
The existing menu of emobility options runs from buses and boats to ebikes and maybe eboards Future greensky thinking includes electric aeroplanes and hybrid airships So is there sti...
Keep reading
---
Sustainability
Is sustainability a priority in the current climate As facetoface meetings and the international events circuit spring back to life corporate travel is on the rise again In the rush ...
Keep reading
---