Corporate Travel 2030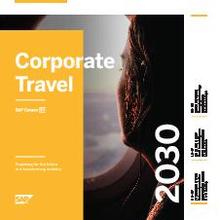 This 2018 Whitepaper interviews global corporate travel leaders on what the world of business travel will look like in 2030.
Flying taxis, hyperloops, autonomous vehicles, electric regional aircraft – we're at the dawn of a new era in corporate travel. By 2030, connected vehicles that think for themselves will change the world of business trips.
Can you imagine what the traveller of 1 in 5
2030 will be like? Their expectations
for everything to be personalised and
seamless will be unbelievable - Jo Dobson, Senior Director of sales UK&I at Carlson Wagonlit Travel